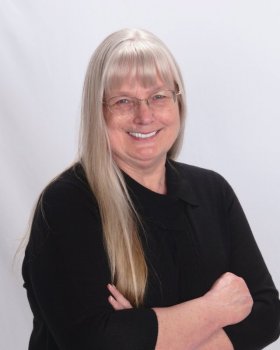 Anna Aldmon is a passionate designer and digitizer. She transforms market-proven traditional hand appliqué designs and her own original designs into stunning machine embroidery designs. Her career with computer systems, combined with over 30 years of hand piecing, hand quilting and hand appliqué is exactly what makes her a leader in the Sewing, Quilting and Machine Appliqué world.
Detail and design are perfectly blended in Anna's digitized designs, producing results that are stunning and sophisticated, yet amazingly simple for you to achieve. Her dedication to perfection allows you to enjoy your sewing time, and leads you to the fabulous results you deserve.
Designs and hoops come in all sizes, and Anna is an expert at determining the best way to divide a large design into smaller sections so you can achieve beautiful results, even when your project requires multiple hoopings!
Anna leaves nothing to chance; detailed and clear instructions, professionally digitized designs, foolproof techniques, attention to detail, passion and years of experience allow you to create your own masterpieces while enjoying the process.
Over the past year I have been providing content to the Brother Sewcial site as it relates to applique in the hoop designs. Check out my articles here.